Week #3 - Typeform results, Stripe and friends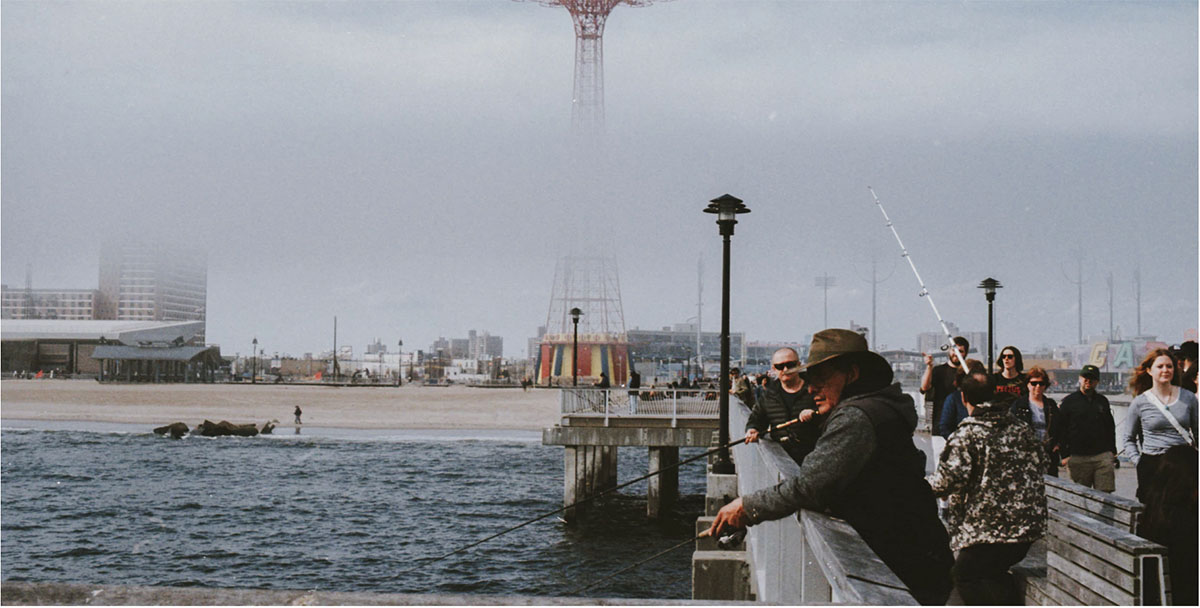 This week has been very very light, real life mainly has gotten in the way once more and I wasn't as motivated as past weeks on the project. So I took a light rest and focused in programming other things.
Even thought this week is not much post worthy, I think it's important to keep writing. The goal here is recording the journey, with its highs and its lows, I believe this helps give a honest/transparent picture of the process of creating a product.
The stats
Blog
📩 Subscribers to vilva.es……………………15 (+0)
📝 Articles written……………………………..6 (+1)
ByteVitae
📩 Subscribers to bytevitae.com…………... 34 (+3)
📄 Feedback Form answers…………….……34 (+3)
💸 Revenue………………………….…………0€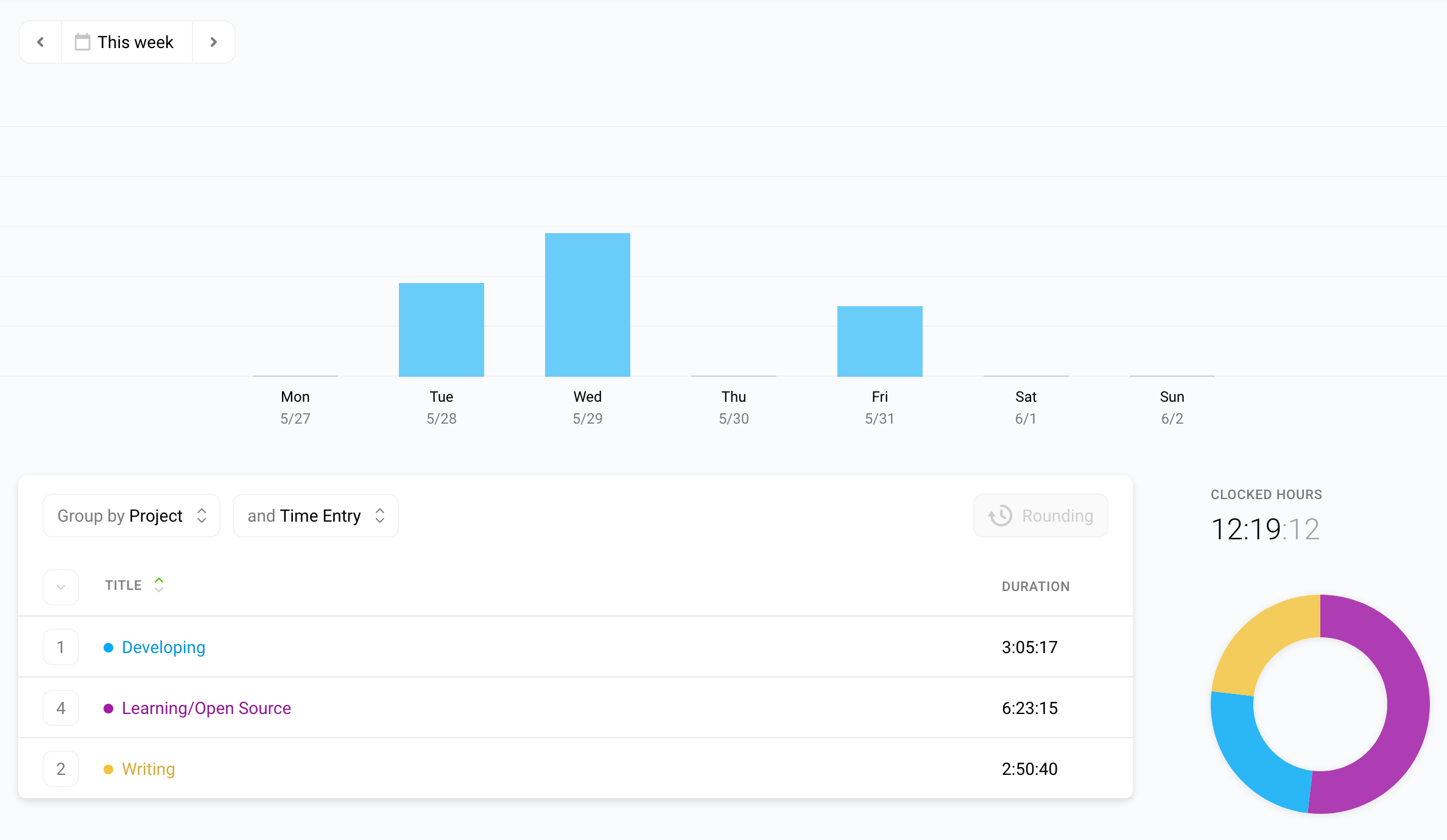 🧾 Typeform results
First of all, as promised here are the results of the Typeform, since many answers are open I will try to explain the conclusions here:

Screenshots are from the Spanish version, the English one only got 2 completions.
What is your profession?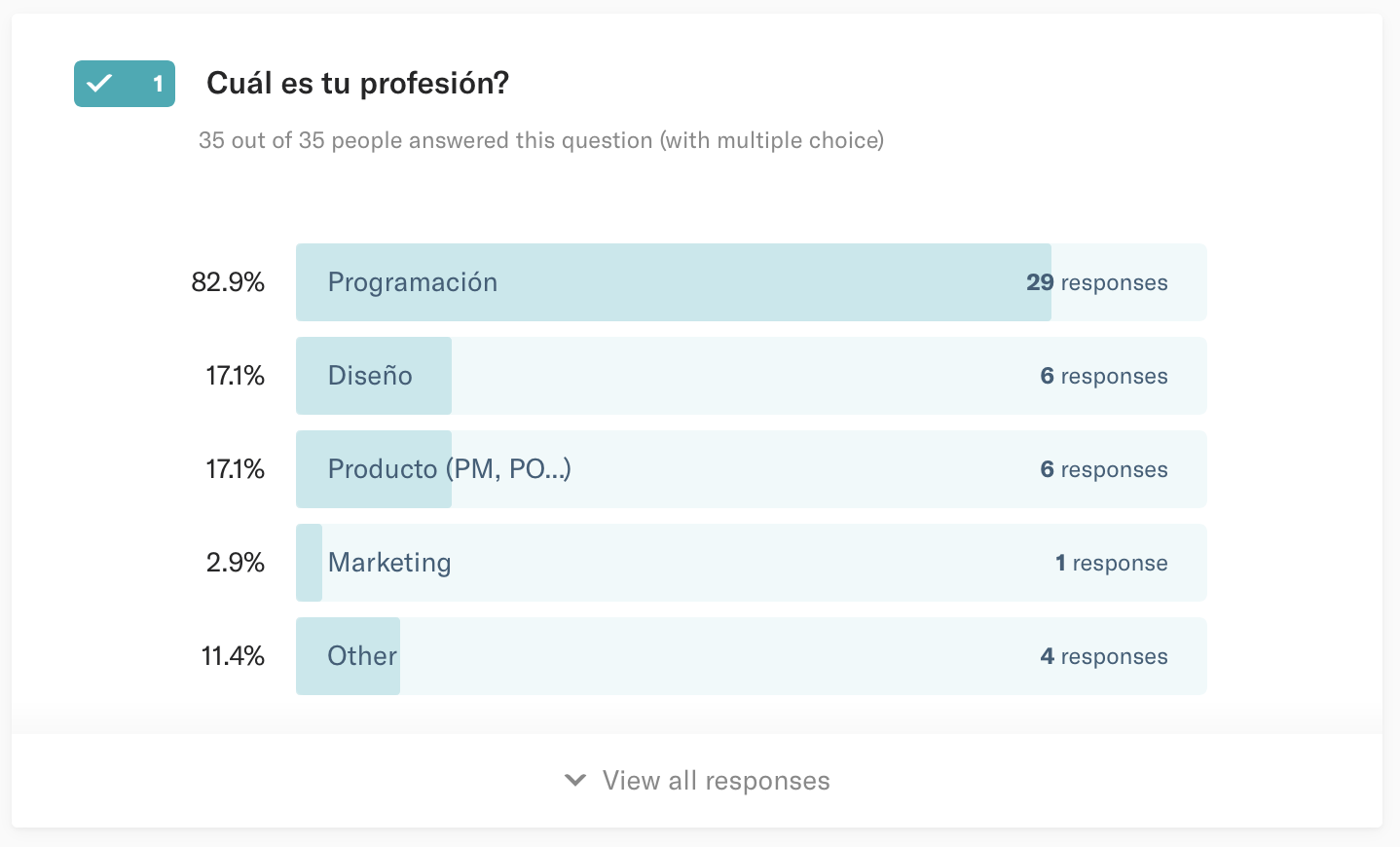 This was a multiple answer question BTW
The vast majority of people where Programmers. Not surprising since I sent it to developer communities.
---
2. ¿How often do you update your Currículum Vitae?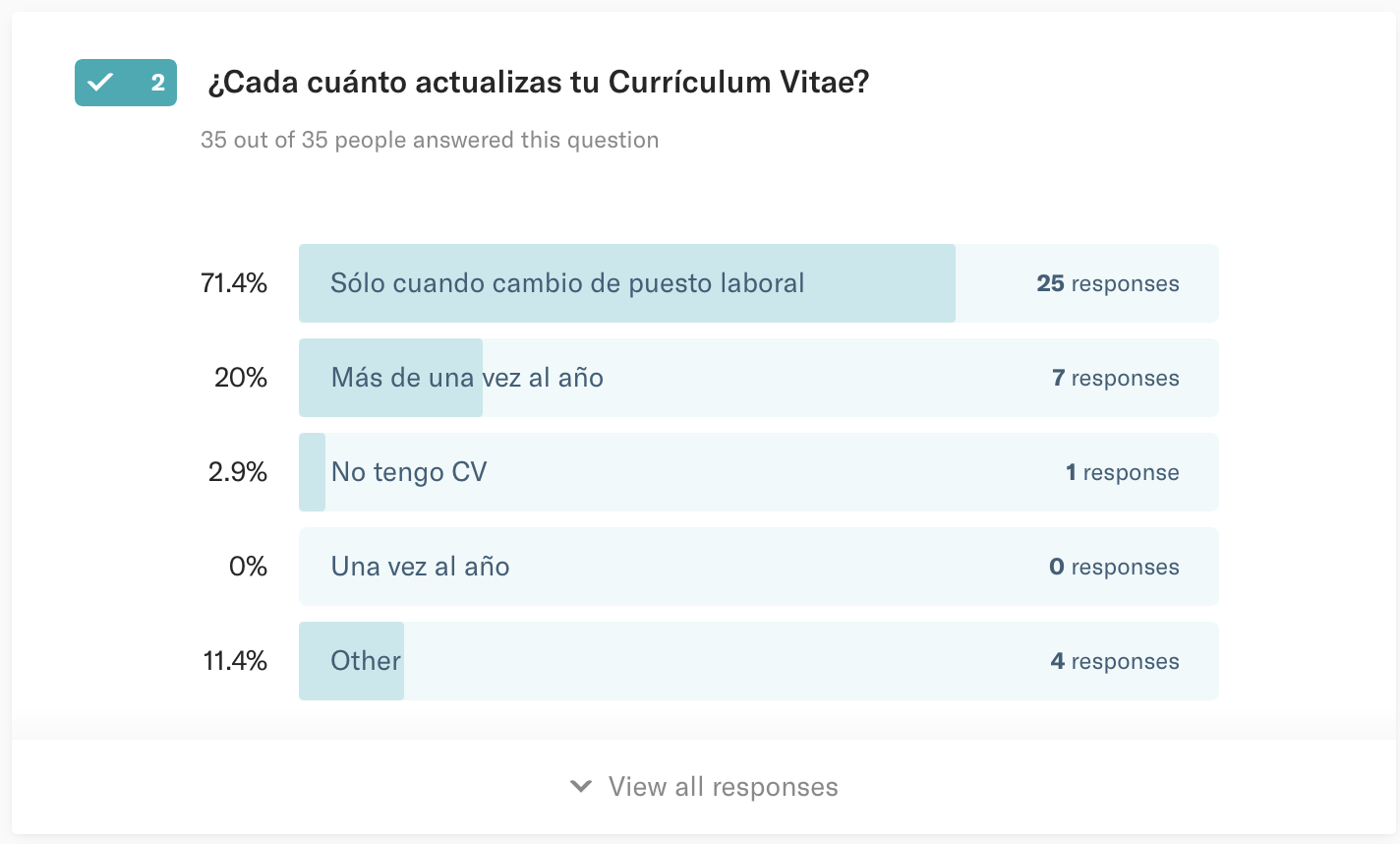 I expected the main answer to be, "Only when switching jobs" but there is a surprisingly good chunk of people who update their CVs multiple times a year. This helps me decide on how to charge for the product, since Im battling between different options.
I think a yearly subscription model may be feasible.
---
3. Have you ever hired a professional to make your CV for you?
People prefer to take care of the CVs themselves. I think I must give them an amazing tool to do it 😉
---
4. How much did you pay for it? (Aprox.)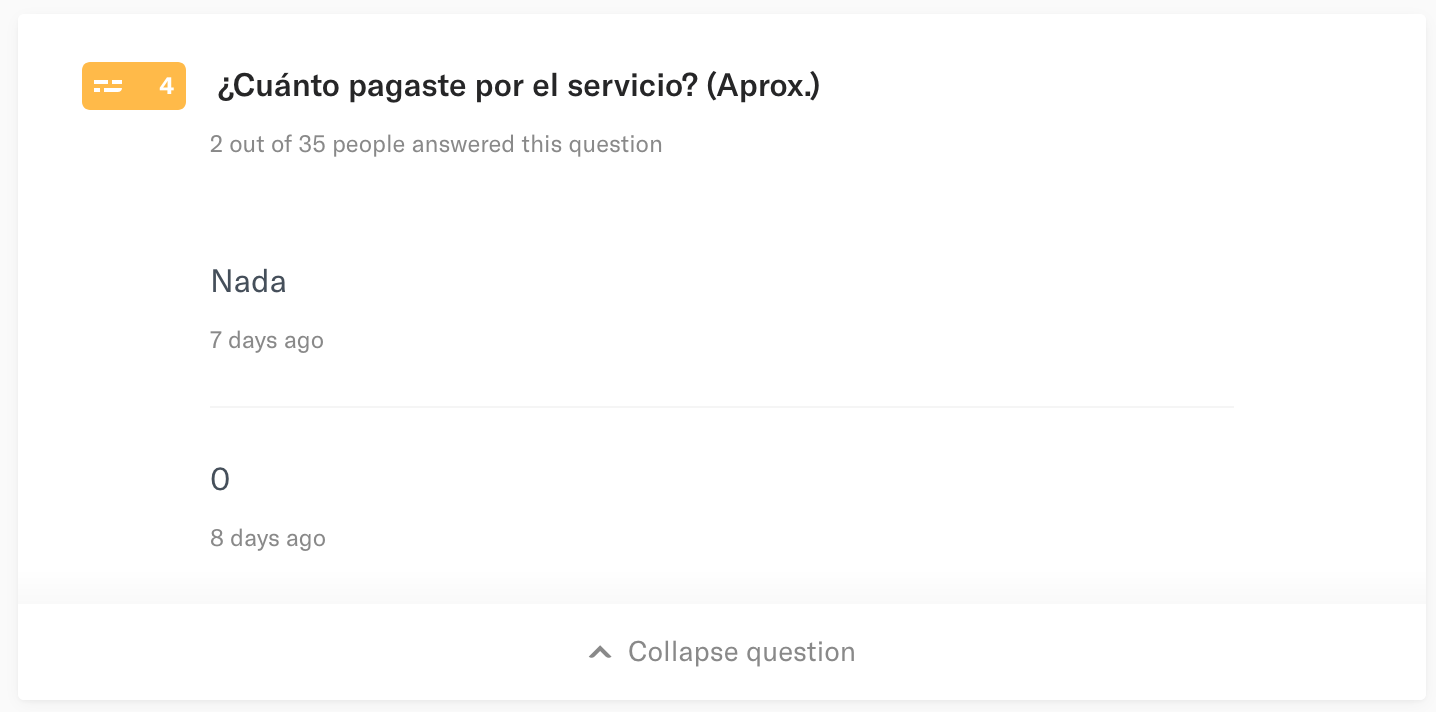 Oh, my poor fellow designers working for free!
---
5. Have you ever used an online tool for creating your CV?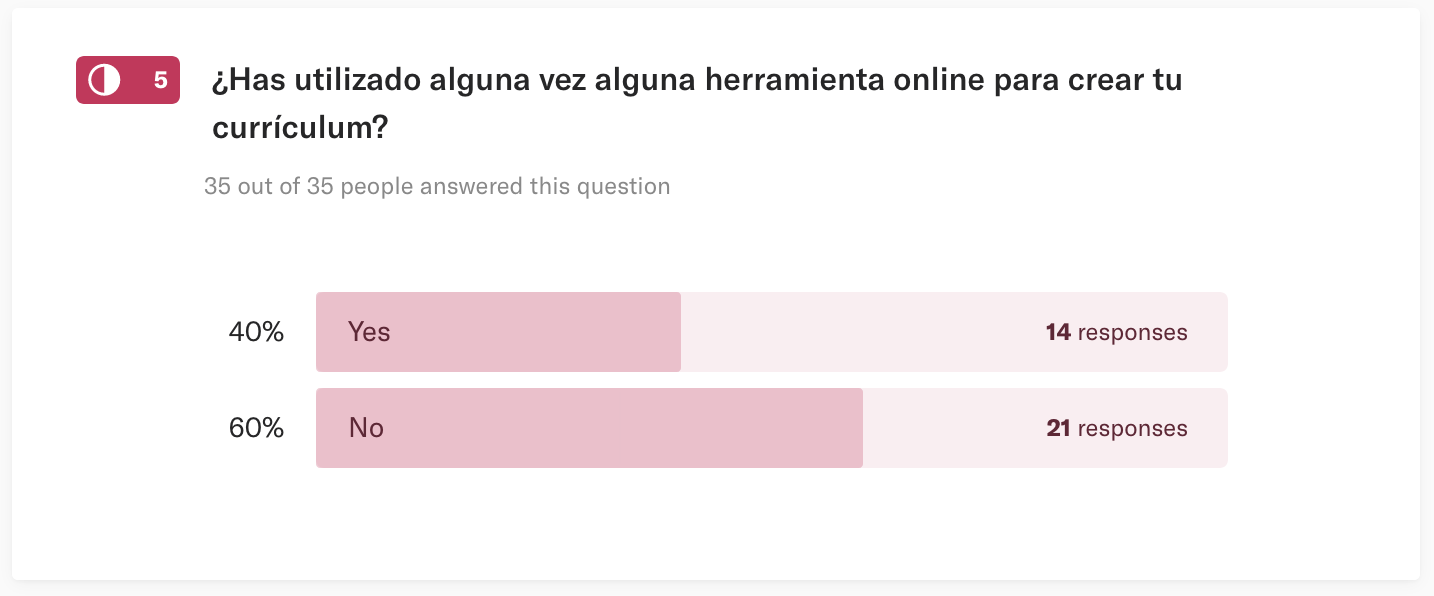 This gives me a great insight. My hypothesis is:
People prefer to use offline tools: Illustrator, Indesign, Word etc…
People don't know of any good online tools to use.
---
6. What tool/s have you used?
I was eager to see the results on these, as expected here is my competition:
LinkedIn: Expected, used it myself in the past, really ugly result.
Canva: Strong competition, not focused solely on CVs. More like an Illustratior/Indesign alternative but great results.
Vizualize.me: Interesting tool, although it doesn't fill the same gap as ByteVitae. They are trying to redefine how CVs are made. Im trying just to give a better tool for the existing status quo regarding CVs.
GitHub Résumé: Interesting tool, basically what I want to do with the Github integration but kind of rudimentary output. Great inspiration nonetheless.
Google Docs
---
7. How was your experience using this tools?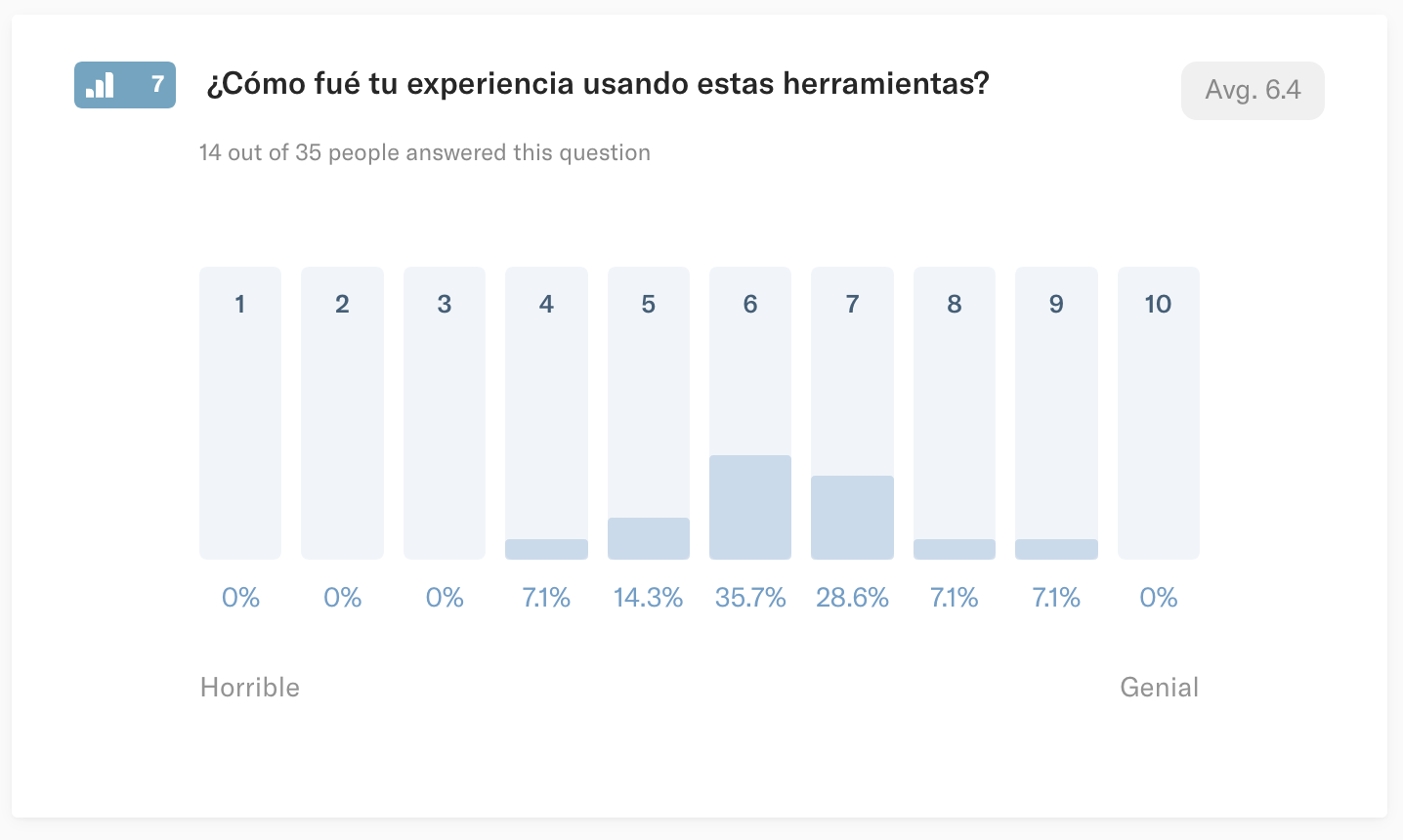 Most people's experience is mediocre. So I guess we I have a clear objective with ByteVitae, make a 10/10 experience.
---
8. How would you improve it? Did you miss anything?
Here there are a ton of answers, but the most interesting ones I saw and which I will definetly consider when defining the roadmap for ByteVitae are:
Privacy. Don't sell my personal data
Editing the design is too difficult. Offer an easy option
Lots of templates
Linkedin integration
Include other people's recommendations
Host my CV online
Keep it up to date
Its mostly in line with what I had in mind, but it gave me a lot of info on what users really care about.
---
9. Do you want to be notified by email to be and be the first to try ByteVitae?
~75% people left their email
---
🗣 Interacting with the community
As I promised last week I have been more active online, so this week I took some time to help some fellow indie hackers and help them with feedback, opinions or just encouragement
💸 Implementing Stripe payments
My focus this week has been mainly implementing Stripe into the project.
Im still in early development but next week I will hopefully have completed the correct workflow between frontend<>backend.
I have to say I'm DELIGHTED with Stripes documentation and product. I heard good things about it, but it has totally surpassed my expectations. We will see once it's completely finished.
This tutorial really helped me understand how the stripe library works:
🎨 Outsourced illustration
Finally chose an illustrator from PeoplePerHour. 95% of proposals where completely shitty low quality stuff. But there where a couple of options which I really liked.
I met with the artist to explain her the product, the use case and (kind off) transmitted her what I had in mind. She already sent me some rough sketches and I can't wait to see how it develops!
🧠 Learning/helping friends
Since my journey is not only about building products but also learning I guess it fits that I should update on  this front to.
This week I worked a lot with my overseas friends (when you live in an island every friend is overseas). So much that I'm going to start tracking this time too.
I pair programmed a Kata with a couple of developer friends which are fresh out of the oven and preparing to land their first job!
I learned a lot about the Proxy Pattern with a group I meet with weekly to study programming patterns
I worked with a friend who is starting a new business online to help him develop his brand identity
Im going to teach frontend stuff to another friend who is in the middle of a developing Masters degree!
I spent quite some time refactoring a secret project Im working on with my pana @zzarcon 😉
So, as you can see a lot of my time this week went towards friends and learning. Its very important to keep advancing and building your product, but I think its also as important to maintain and strengthen your bonds with the community.
Grow and learn, but help people out in the process! You will always benefit from the experience and there is no better gift to the community that giving out what you learnt from others. Keep the knowledge wheel rolling!
Next week
Im gonna focus 100% on the payment stuff
Finish integrating Stripe as a payment method
Decide on a final business model
Vilva.